Finally.. a Top 5 Tuesday on a Tuesday, 2 weeks in a row! Woot woot. Today's post includes my favorite running/CrossFit/workout tops. I have been buying a lot lately, especially tanks, in anticipation for the warmer weather. I have 5 shirts that I absolutely love that I have bought most in at least 2 different colors. Each picture is linked to the website where you can buy it, if you're interested.
Nike Women's G87 Tank: So soft and doesn't ride up! I have it in Atomic Teal.
Lululemon Cool Racerback Striped Rib (in Clarity Yellow): Tight in the waist but then flares out a little bit so it won't ride up. Wicking material and perfect for running and cross training.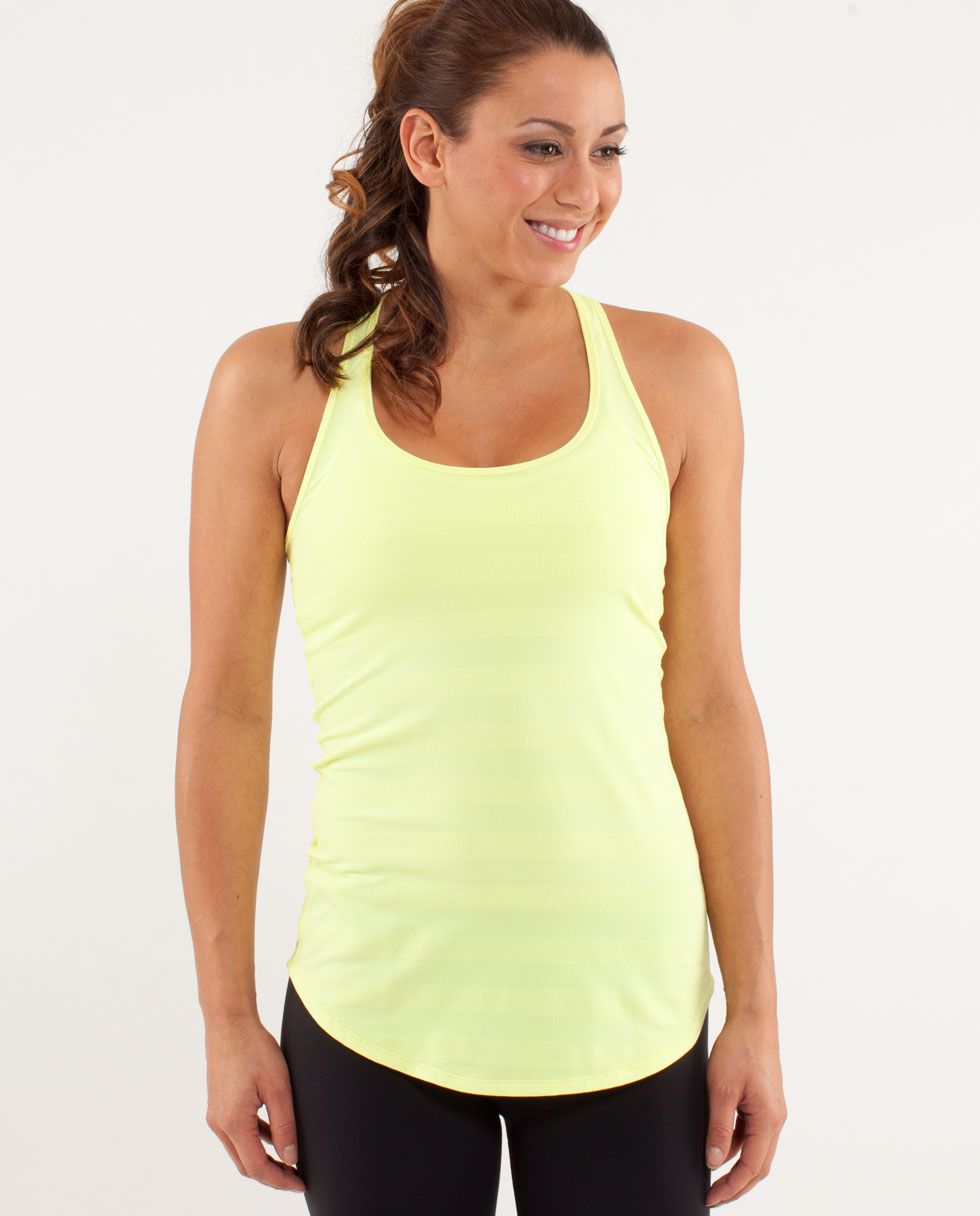 Under Armour Women's Sonic T-shirt (in Fire): Light and perfect for running!
Nike Women's Long Sleeve Legend T-Shirt (in Sunburst): This is a very lightweight tshirt perfect for those 50 degree days were starting to get!
Nike Women's Pro Hyperwarm Dri-FIT Half Zip Shirt (in Stadium Green): By far, my best investment for winter running. Thumb holes included. It is tight fitting but didn't ride up and kept me warm with just a tank top underneath when running in the 30s and 40s.
That's it for today's Top 5 Tuesday post.
What are your favorite workout tops!? I am always looking for new ones since I live in workout gear more than anything else.